Many think that switching to a vegan diet is too hard, however living a plant-based lifestyle has never been easier than it is today. If you wonder just how do vegans do to substitute gelatin you have come to the right place. Although gelatin is clearly not vegan, there is actually a plant-based option so vegans can enjoy this key ingredient. So yes, today we'll be telling you about vegan gelatin substitute options.
As we were saying, adopting a vegan diet is totally doable, and contrary to what you may think there's a vegan replacement for everything from milk to meat, and now gelatin. Though gelatin may be overlooked sometimes, many sweets call for gelatin as an ingredient so it becomes a staple at home, especially when you have a little one who won't pass on a dessert.
Science has shown that a vegan diet can have major health benefits for both your body and the world. When it comes to gelatin, most people think vegans need to forget about mousse, custards, and other desserts where gelatin is employed as a thickening or gelling agent. What you need to be clear on is that it is totally possible to get your gelatin dose as a vegan thanks to vegan gelatin substitutes like the ones we've shared below.
Vegan Gelatin Substitute FAQs
Is there plant-based gelatin?
Gelatin is not vegan. However, there is a product called "agar-agar" that is sometimes marketed as "gelatin," but it is vegan. It is derived from a type of seaweed.
Unlike regular gelating which is made from animal parts that have been boiled for a long time, agar-agar, one of the most common vegetarian alternatives to gelatin, is a flavorless thickening agent that involves cooking and pressing seaweed, typically until it reaches a powdered or flaked form.
Is there a vegan substitute for gelatin?
Agar-Agar
Agar-agar, also known as Katen or agar, is a flavorless jelly-like substance. It comes from the cell walls of red algae and is semi-translucent. In Asia, agar is widely used in custards, jellies, and puddings. Since it's made from algae, agar is an excellent gelatin substitute. It's used to gel, emulsify, and thicken foods.
Agar is usually available as flakes or powder, but you can find it in bar or sheet form too. Agar is firmer than gelatin. It's also not as "jiggly."
Pectin
Pectin is a fiber that's found in the cell walls of many fruits. When pectin is heated and mixed with acids and sugars, it forms a thick gel-like substance. It's a popular, common ingredient in store-bought jellies and jams. Commercial pectin, which usually comes from apples and citrus fruits, is available as powder or flakes. It's also used as a thickening, gelling, and stabilizing agent.
Carrageenan
Carrageenan, also known as carrageen or Irish moss, comes from dried red seaweed. Like agar, it develops a gel-like consistency once it's boiled. Carrageenan is obtained either through dehydrating the remaining liquid with alcohol or boiling until a gel is produced, then pressing and drying the gel to create carrageenan powder.
This gelatin substitute is available as a powder. Compared to normal gelatin, the texture of carrageenan is softer.
Vegan Jel
Vegan jel is a type of product, rather than a single ingredient. Depending on the brand, it may contain ingredients like vegetable gum, carrageenan, and tapioca dextrin. Usually, store-bought vegan jel yields the closest consistency and texture to normal gelatin.
Vegetable Gums
Vegetable gums are common ingredients in ice cream, chewing gum, and gluten-free baked goods. Common examples include guar gum and xantham gum. Guar gum is commonly ground or flaked, dissolves in liquids easily, and is a very effective thickening agent. However, its gelatin-like properties vary with its quality, temperature, and pH.
How do you use vegan gelatin substitutes?
Agar-Agar: To use agar, simply dissolve it in hot liquid like water. Let it sit for about 60 minutes until it firms up. You don't need to store it in the refrigerator.
Generally, agar powder can replace gelatin at a 1:1 ratio. In other words, if you need 2 teaspoons of gelatin, use 2 teaspoons of powdered agar. If you're using agar flakes, use 1 tablespoon for every 1 teaspoon of agar-agar powder.
Pectin: Like agar, pectin needs to be boiled in order to gel. However, there isn't an exact substitution ratio, so it's best to follow the recipe's directions.
Carrageenan: To prepare carrageenan, mix it with liquid then heat. For softer foods, like puddings or custards, it's best to use iota carrageenan. For firmer foods, use kappa carrageenan. The latter is often used to make homemade vegan cheese.
Vegan Jel: The powder is typically mixed with cold water until it's dissolved. Always read the package's directions.
Vegan Gelatin Substitute
Kappa Carrageenan food-grade powder is widely used as a natural thickening agent and a perfect fit for all your culinary adventures. Kappa Carrageenan natural food thickener can use as a substitute for gelatin.
Kappa Carrageenan food grade powder is perfect for molecular gastronomy and modernist cooking, kappa carrageenan powder is often used in flans, puddings, chocolate, and other flavored milk and soy-based beverages, and also as a source of dietary fiber.
Kappa Carrageenan natural thickener is made from red edible seaweed, Kappa Carrageenan is widely used in the food industry, for its gelling, thickening, and stabilizing properties. Their main application is in dairy and meat products, due to their strong binding to food proteins.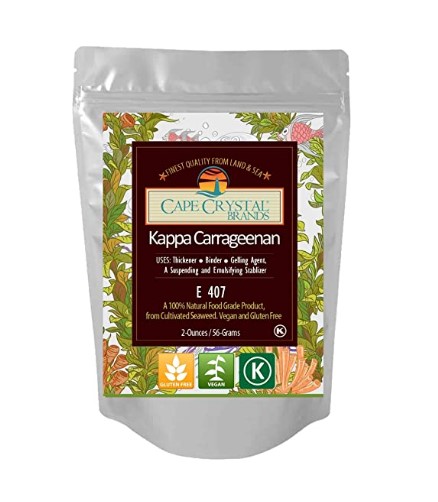 Pin
Features:
Organic
Vegan
Kosher Certified
This jello dessert is sweet and refreshing after a meal. It is low in calories; it is the perfect light snack to satisfy a sugar craving. This jel dessert has a firm texture just like the original. Sweet with a delicious consistency, kids and adults love licking this yummy dessert.
Slowly combine the powder with two cups of boiled water, stirring until the contents are dissolved. Pour the mixture into molds and refrigerate for 4 hours or until it's set. It's a fun activity to do with kids, and they'll love the treat.
This all-natural gelatin mix does not have aspartame or sucralose. Bakol's vegan dessert mixes are the perfect choice for satisfying a sweet tooth while maintaining a healthy lifestyle.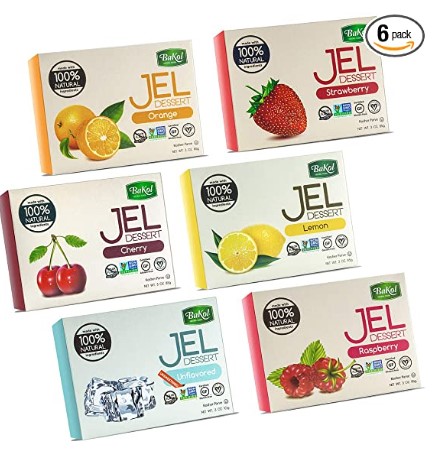 Pin
Features:
Kosher
No Artificial Sweeteners
No Artificial Flavors
No Artificial Colors
Keto-Friendly
100% Natural
Agar-Agar powder is a plant-based gelling, thickening, stabilizing, emulsifying agent made from 100% natural Red Seaweed. It's a great substitute for Gelatin powder which is an animal-based protein.
Agar-Agar powder is high in dietary fiber with calcium, iron, and vitamins to provide health benefits such as improving digestion, enhancing weight loss, relieving constipation, reducing inflammation, and strengthening bones.
1 tablespoon of this Agar Agar powder is equivalent to 6 to 8 tablespoons of Gelatin powder. Great for making confectionery, cheese, custard, ice cream, jam, jelly, marshmallows, soup, yogurt, dog treats, and even a vegan facial mask and agar plates.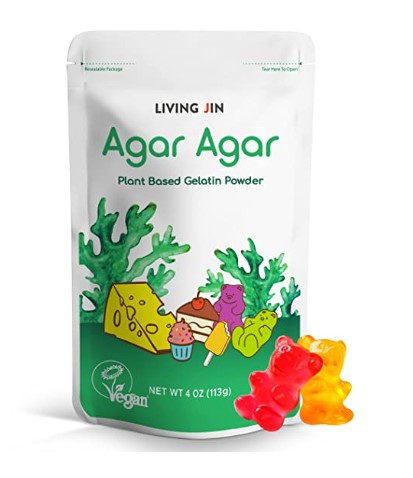 Pin
Features:
100% Natural Red Algae
Gluten-Free
Non-GMO
Sugar-Free
Vegan
Kate Naturals' Fruit Pectin is a sweet and smooth fruity powder that's great for cooking, baking, and preserving. Our premium powdered pectin is the ultimate kitchen and pantry essential.
Because it is sourced from fruit pectin, a natural plant-based fiber, our premium Fruit Pectin Powder is naturally high in filling fiber.
The premium Fruit Pectin Powder is carefully packaged and ready to enjoy in a convenient resealable container. Simply slip open the top of the container, scoop out the perfect amount & reseal to keep it at its freshest.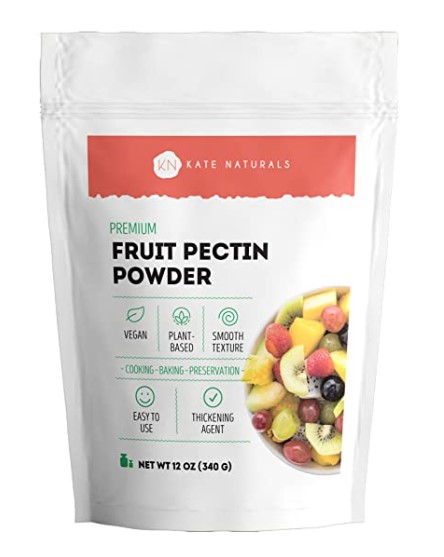 Pin
Features:
Containing zero carbs this Non-GMO Xanthan gum is a great addition to Keto and Low-Carb diets.
It is gluten-free, NON-GMO, and VEGAN. This Xanthan Gum checks all the boxes for a healthy lifestyle
with gluten-free thickener and binder.
Use for dressings, gravies, and baked goods, and even makes smoothies creamier. The excellent binder that gives elasticity to gluten-free flour.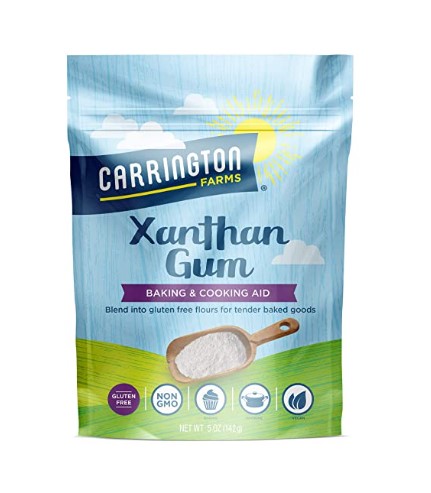 Pin
Features:
Zero-Calories
Gluten-Free
Vegan
Purified Guar Gum is an enhanced version of traditional guar gum made from the guar bean. Derived from the guar bean, guar gum is used to thicken both hot and cold foods, make pastes, foams, and gels, and stabilize emulsions.
Specially formulated to mix better with less clumping, and also provide a neutral taste that won't impart the beany flavor into your food like traditional guar gum can.
It is Non-GMO and certified Kosher (Pareve) by the Orthodox Union.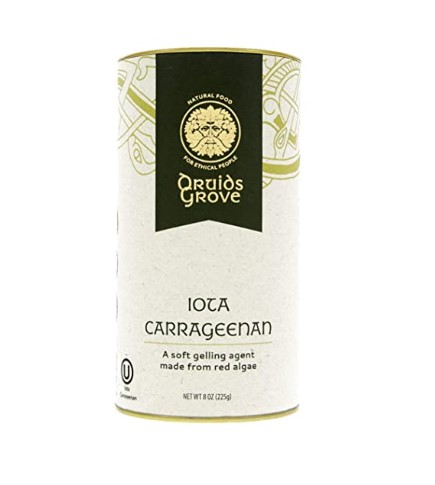 Pin
Features:
Vegan
Non-GMO
Gluten-Free
Kosher Certified